Phone (949) 654-9510 Fax (949) 654-9605
We feature
Cynergy?r Stabilizing Filter Aid which by combining filtration and stabilization for more efficiency, Cynergy increases filtration capacity by up to 50%. (Ask us about it.)
Need a mask to go with that
Celite (DE) or Harborlite (perlite)? We have them!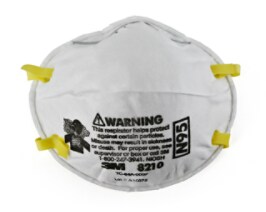 ASK about our 3M?articulate Respirator 8210, N95. (FOR DUST CONCENTRATION LEVELS of <10X PEL.)
What's New and Exciting? Our Filtration Tips page
Now stocking in our Los Angeles warehouse: Nutrinova

POTASSIUM SORBATE (25 kilo bags)--- kosher grade from Celanese Food Ingredients.
We feature
FOOD GRADE DIATOMACEOUS EARTH
| | |
| --- | --- |
| | Diatomaceous Earth ---- All of our DE grades are Food Chemical Codex (Food Grade DE)!!! |
Remove chlorine from your water with our new DECHLORINATION products.
New: In addition to Southern California and California Wine territories, we now represent
in Diatomaceous Earth Filtration Media in the Pacific Northwest.
REMIT ADDRESS
Loyalty Chemicals LLC
9831 Irvine Center Drive; Suite 200
Irvine CA 92618
WAREHOUSE LOCATIONS (Directions and maps)
Southern California: La Mirada: Total Transportation & Distribution (clicking it leads to map)
Northern California: San Jose: San Jose Distribution Services (clicking it leads to map)
Oregon: Portland: Bushnell's Warehouse (clicking it leads to map)
Washington: Spokane: Inland Empire Distribution Systems (clicking it leads to map)
ABOUT US
Mission Statement
Serve the Customer with Loyalty and Expertise. Loyalty and Service is what Customers receive from Loyalty Chemicals!
History of Customer Care
Loyalty Chemicals is a specialty chemical distribution house that has been meeting Customer needs since being founded in 1991. We focus almost exclusively on servicing the unique requirements of LTL Customers. Our approach to Customer Care is very simple: We focus on each Customer?rticular special needs!
Sourcing Capabilities
Loyalty Chemicals will do your chemical sourcing for you! Be it a request for a quote, sample, or purchase of a chemical, Loyalty Chemicals acts with expertise and efficiency. We specialize in the speedy sourcing of any product you need.
Principal Care
Loyalty Chemicals offers full service distribution capabilities to our valued Principals. First and foremost is our ability to service small customers with special attention. Loyalty Chemicals takes pride in being a specialty chemical/industrial products house with an emphasis on meeting the unique service requirements of the LTL markets. The small customer is our business!
Still, Loyalty Chemicals is capable of logistically handling the most challenging distribution jobs. We ship internationally on a regular basis. Our experience is not limited to simple transactions.
We have the experience in both domestic and international logistics to complete any transaction with professionalism and care.